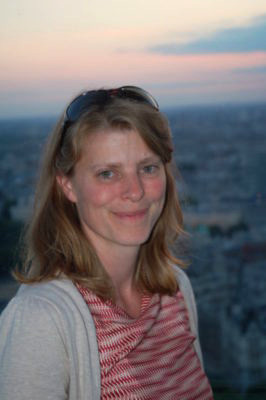 I am a qualified counsellor and offer you a safe and confidential space that allows you to explore any concerns that you might have and how to move forward into a happier and more fulfilled life.
I see everyone as an individual and put my whole attention onto the person rather than the problem. I believe that everyone has the ability to heal and discover their full potential. My role is to facilitate this process. I work along ethical guidelines – promoting my clients' autonomy and wellbeing, respecting boundaries, having a full awareness of diversity and ensuring my own professional growth and safe practise by consulting regularly with a clinical supervisor and attending ongoing professional development training.
I am on the NCS (National Counselling Society) accredited register, which is a register that has been accredited by the Professional Standards Authority. Thereby I demonstrate my commitment to high professional standards, to enhancing safety and delivering a better service to my clients.
I hold a Level 3 counselling certificate and a Level 4 Diploma in Counselling Children and Young People and therefore am qualified in working with adults as well as children and young people.
I specialise in domestic abuse and trauma. I have experience and knowledge of working with individuals who have experienced or are experiencing domestic abuse, sexual violence and trauma and dissociation.
I offer counselling for many other difficulties that may affect someone's life, whether this is anxiety, depression, significant life challenges, bereavement, bullying, burn out or being stuck in emotional or behaviour patterns you want to change for a better life.
I am trained in Transactional Analysis (TA) and Gestalt and use an integrative approach to counselling. I offer mindfulness based interventions where appropriate.
I am a qualified independent domestic violence advisor (IDVA) and for many years have been supporting individuals who are experiencing domestic abuse. I understand how devastating an effect domestic abuse can have on an adult or child survivor. Domestic abuse is always the fault of the abuser and never the fault of the abused person.
I am experienced in facilitating Pattern Changing courses for women who have or are in an abusive relationship. Where appropriate I use my Pattern Changing knowledge and resources in one to one counselling for individuals who will benefit from this specialist approach.
I am a skilled domestic abuse awareness trainer and have delivered training to GP surgeries, early years practitioners, Devon and Cornwall Fire Service, Rethink, RD&E, (safeguarding team and onward care team) and North Devon Council to name just a few.
I hold an up to date enhanced DBS certificate.
I grew up in Austria and moved to Devon in 2001. I love walking, running and cycling on Dartmoor.
Qualifications:
Masters Degree in Psychology – Innsbruck University, Austria
Level 3 Certificate in Counselling – South Devon College, Paignton
Level 4 Diploma in Counselling Young People and Adolescents – R.I.Q.T.A. , Torquay
Online and Telephone Counselling Certificate – Counselling Tutor
Independent Domestic Violence Advisor – SafeLifes, Bristol
TA 101 – Iron Mill College, Exeter
Mindfulness Based Interventions – National Counselling Society
Various Trauma Training:
Trauma, Dissociation & Recovery – PODS
Working with Dissociative Disorder in Clinical Practice – PODS
Dealing with Distress – Working with Self-Harm and Suicide – PODS
Working with Relational Trauma – Carolyn Spring
Mental Health and the Body – Carolyn Spring
Working with Shame – Carolyn Spring